Week 4
11 Feb 2021
Thursday night was the night of Wombatsicles for sure. What a difference from the soaking a week earlier. Riding chair one was a true adventure of fun in the wind as the chair neared cresting the landing. 20+mph winds at 11 degrees on the ol' thermometer. Woof.
The snow, where it was piled up, was very good though. A lot of enthusiastic laps post racing up till close. Haven't heard snow squeak underfoot at Alpental for a long time.
TC was pretty much nowhere to be found post-race. Spies have indicated he was busy stealing the Wombat sponsorship sign. Probably actually took it to cover a hole in his trailer home down by the river.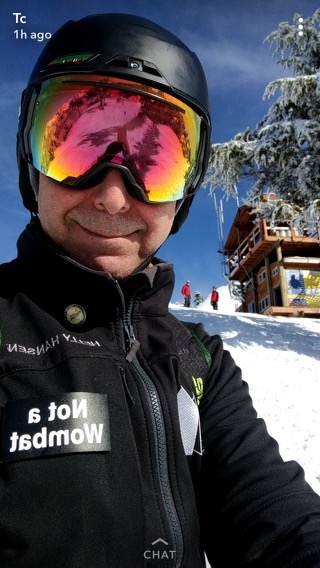 Have you seen this man? Do not approach.
On to the results.
Oh, what results had we. 20 race points, 5 team points.
Holy guacamole. Four racers winning both races including not drunk Banana Hammock. This vaulted us to tied for fourth place with ADLSkiTeam. ADL has been neck and neck with us all season. They must be a bunch of goofballs… too.
For this week's MVW – Everyone who showed up to ski and race both. We're not just talking the racers but those there to show questionable moral support. Damn, what a cold, windy night. Some are allegedly still turtled up (see below).
For this week's LVW – Wow, difficult to assign an escape goat here? After way too much consideration I'd say we can't rightly assign LVW this week.
Except for that damn propane failing to provide what's required to fuel the parking lot fireplace. A lot of peeps stared at the fireplace anyway willing for heat. Trust me, had it been Friday night the parking lot séance would of lasted about 3 minutes. Beer would have froze enroute from the source to the sink.
Given our quest for more speed, Banana has designed and is now sporting the latest in speed suit designs in conjunction with the manufacturer of the ultimate in winter gear design – speedo. Let's give it up (or just give up) on Banana's desire to innovate!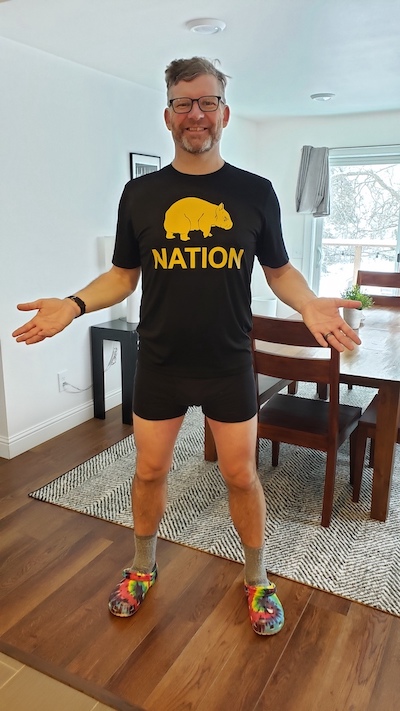 Order yours today
Post script: VSM continues to show the power of money ball wrt their dominance in the standings. Never thought I'd root for another team but Crush Them CzechMates!