Team Wombat
Welcome to the home of TEAM WOMBAT
Someday PD will write some words of wisdom here and make this look real.
Don't miss your race time unless you plan to buy beer and pizza that night!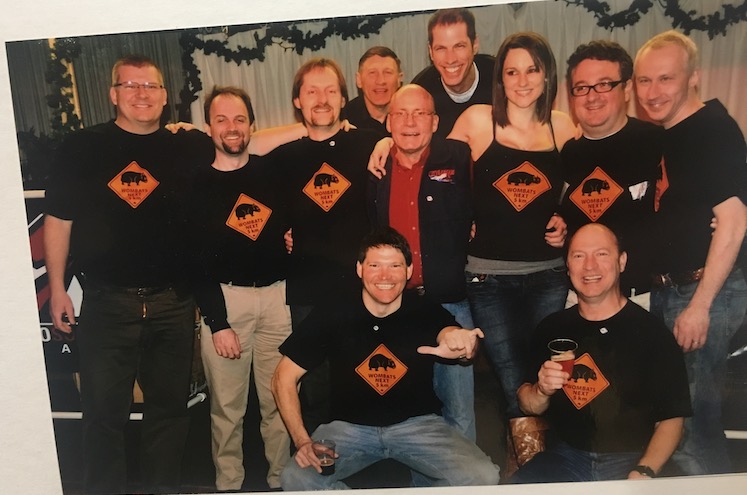 Wombats at Elks once upon a time
Posts
Week 5 - 18 Feb 2021
Okay 'bats another great night for snow and apres parking lot. Race-wise we just didn't get there. Temperatures were good. It was dumping snow. Conditions were fun fun till daddy put that tree in the way. The team banner is back looking better than ever (thanks Mikko). TC was doing…

Week 4 - 11 Feb 2021
Thursday night was the night of Wombatsicles for sure. What a difference from the soaking a week earlier. Riding chair one was a true adventure of fun in the wind as the chair neared cresting the landing. 20+mph winds at 11 degrees on the ol' thermometer. Woof.

Week 3 - 04 Feb 2021
Well soggy-bats another week of wild and as always not quite there weather. A night where we had several planned teammate groupies bail at the 11th hour (friggin' ZGS and others). The Wombats had a solid night.
let it rain!
16 head to head points and 5 team points.
Week 2 - 28 Jan 2021
Week 2 has come and gone. Another fine night, actually I'd call it a great night, of skiing. We saw the arrival of the long delayed Wombat sponsor banner to kick off the night of great success… Well, maybe not great.

Week 1 - 21 Jan 2021
Well bats we're off and running. We can easily discern this week the MVW and LVW Starting with LVW since he truly deserves it is… (drum roll please) Hugh – for trashing his opponent in the first race thoroughly then take so much off the gas as to lose race…

Wombat Test POST - 31 Dec 2020
this is a test post, Happy New Year