Week 6
03 Mar 2021
Wombats –
We closed and had an amazing year of racing with CityLeague last night. Weather-wise we've seen everything under the sky now – Big snows, big rain, big cold AF, and this week the promised rain was N0-RAIN! Unbelievable this one. Everyone driving up thinking, saying, muttering – "this rain is going to suck, cancel Jack, cancel". He canceled on that sweet snow last week, why isn't he canceling this week??? Outside of a momentary sprinkle, nada. ZILCH. Even during the parking lot séance, no rain. The bourbon brothers were able to enjoy their drop and cigars. The popup tents stayed in the vehicles. Todd's chili was a big hit (that's Hugh's finger).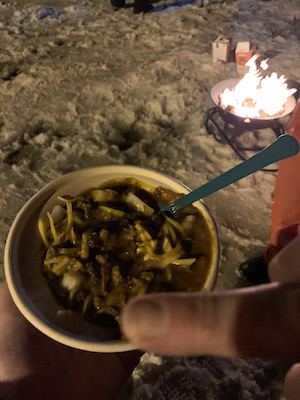 If it looks good it's cause it is!
Toddler actually followed the recipe from "Cook It in Your Dutch Oven". We probably have Juliette to thank for that.
Again, this week, the snow surface was interesting with a little bit of trustworthy spring conditions on top of hardpan. Yet it worked. Adjust your stance a tad but not like ZGS, seen demonstrating to The Couch, and the skiing was good.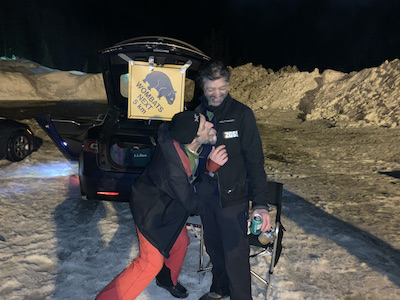 'nough said on this one
There were even signs of a snowcat attempting to push snow sufficiently fill the creek under chair one and open that 'face'. Haven't seen that in a long time. Fortunately, the Wastes weren't jumping the ropes this week to force an early closure. The ruts on the second heat were spectacular. A lot of people getting tossed out of their boots about a third of the way down, right Oakes?
In short, what a year. Who would have expected it last September? Seriously. Congratulations from all of us to Wendy and Jack for pulling off this season.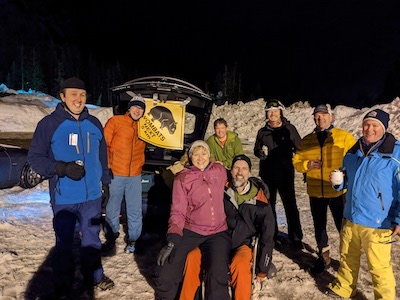 Dead Sexy peeps
So that leads us to discussing MVW for this week – It goes to the mighty Oak Tree for finishing his second run after a pretty spectacular wipeout and still finishing in 128 seconds! I suspect it was closer to 50 minutes after watching you try to put your skis on Dork boy. Zach has nothing on you there big guy. Keep in mind Oak Tree aka "Wood" was still faster than one of the Wastes by 56 seconds.
LVW??? To those whiney knuckleheads that stayed home cause "it's raining".
Where does that leave us for the season? Inquiring minds want to know. Whelp, we finished locking down sole possession of 6th place. Any time we finish in the top ten is a good time… Four points ahead of those pointy heads, The Wastes. In Wombat lore that is the Podium. FTW!
The other good news, of course, is the VSM all pro squad got bumped out of 1st place. Looks like the owner, Joe Neal, is going to have to go back to the investors to deepen the team payroll. Maybe former Mariner CEO Kevin Mather can help.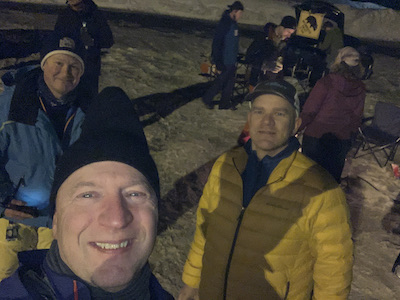 These guys think that's pretty funny.
As you can see, I need selfie lessons from Roger TC – Hawaii, PFFT.
So, what's next? Where's the banquet? Will we ski again as a Wisdom this year? I have no clue, but hope so on all counts. I can promise to host a backyard party sometime this summer, we can plan for rain again for that event to keep the LVWs away. Maybe TC can carve us a pumpkin then.
Got to love Alpental on nights like the below.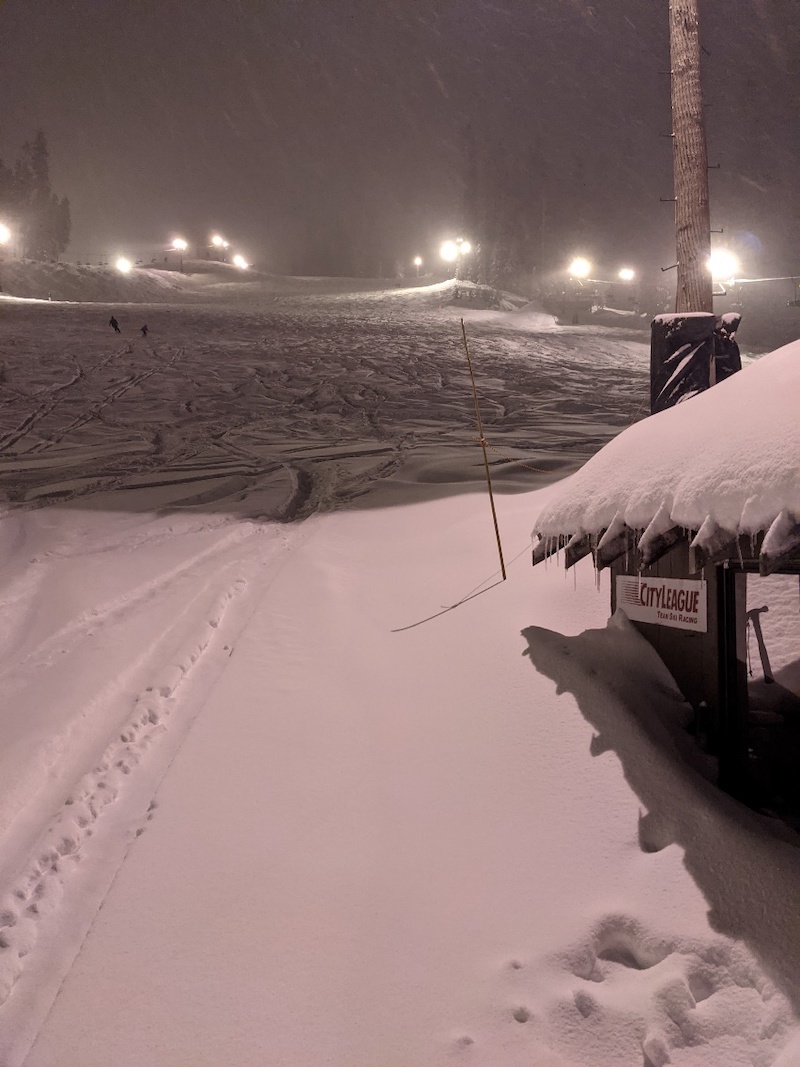 Ski ya all later!